Mini Wireless Keyboard K12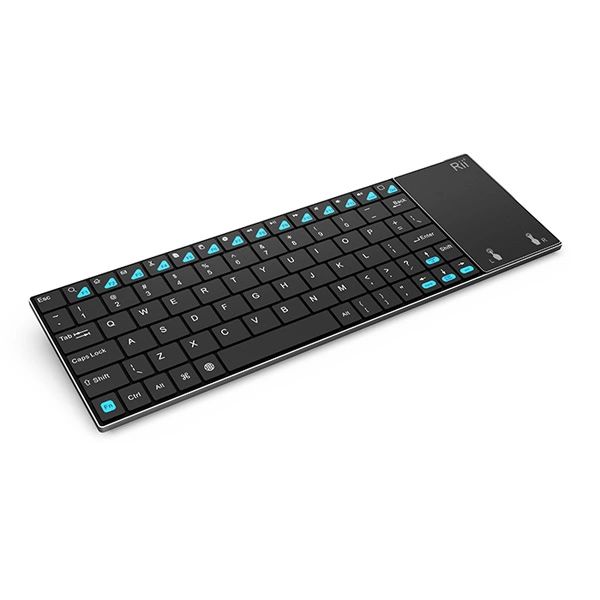 Mini Wireless Keyboard K12
Highlights
1. Ultra Slim K12 2.4GHz RF Portable Wireless Keyboard with Hard stainless steel back cover
2. This is wireless QWERT keyboard and touch pad combo and 2.4GHz wireless technology
3. Innovative ShapePortable elegant Perfect for PC Laptop Raspberry PI 2 MacOS Linux HTPC IPTV Google Android Smart TV Box XBMC Windows 2000 XP Vista 7 8 10
4. Built-in high sensitive smart touchpad with 360-degree flip design.Auto sleep for saving battery clicking on any key to activate
5. Built-in lithium battery-powered. Ultra slim design max. thickness is only 13mm.